Skip to Content
New Lenox Water Heater Technicians
What is the point of a water heater that does not actually heat water? At Expert Plumbing Service., we say, "Not much." If your water heater is not doing its job, call upon our Joliet water heater repair technicians for quick, efficient repairs.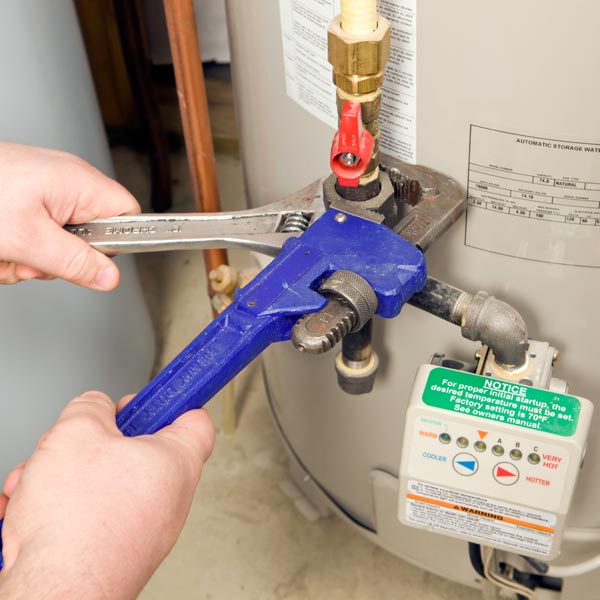 What Sets Our Team of Plumbers Apart From the Competition?
30+ years of industry experience
100,000+ plumbing jobs completed
Licensed, bonded, and insured
Family-owned and operated
Stocked service trucks for quick response times
24/7 service for plumbing emergencies
With the experience and reputation we have, why go anywhere else for your water heater repair in Joliet? Schedule your service or learn more about our team by contacting us today.
Call 815-402-3856 for water heater repair in Joliet!
How to Know if Your Water Heater Is Broken
You probably do not spend too much time looking at or tinkering with your water heater. Knowing if it is actually broken or just acting up can be tricky. There are some telltale signs that your water heater is malfunctioning and needs some repairs, though.
If You Notice Any of the Following Gives Us a Call
For fast water heater repairs in Joliet and New Lenox, call us at 815-402-3856 or contact us online!
Inconsistent Water Temperature
Your hot water heater should be able to maintain your set temperature for a while, especially if you have a tankless water heater that superheats water on demand. If your hot water fluctuates noticeably in temperature, then there could be a defect with the heating element.
Leaks
A water heater should be able to do its job without making a mess to the space around it. Noticing a leak in your water heater or water pooling under it is bad. There is likely a crack or hole somewhere in the system that needs to be addressed right away.
Low Pressure
If the water pressure drops when you switch on the hot water tap, then the problem could be with your water heater, not your pipes. Mineral buildups within the system might be to blame.
Noises
For the most part, water heaters can operate in relative silence. Strange clanks, dings, bonks, and whistles are all signs that there is a problem. Unusual sounds can often be traced to a broken or defective inner component or part.
Proudly Serving the South & West Suburbs of Chicago
Request a Service
Customer Testimonials
We needed our ejector pump and liner replaced and a new sump pump. This is not an easy job, but Lukas and Gio got the job done efficiently! They were professional and courteous. They left the area they worked on spotless.
The office staff called with updates and were polite and friendly. Expert is highly recommended! We will be calling them back for other plumbing needs.
Request Your Expert Plumbing Service Today