Skip to Content
Keep Your Basement Dry Even Without Power
Many homeowners prefer not to think about their sewer system. However, when your sewer is left untended, your sewer pipes and drains can cause serious problems to your property and neighborhood. Your sewer system impacts more than just your home appliances. It can also poison groundwater and spread bacteria to humans and wildlife in the area. That is why it is essential to keep your sewer system running well.
Don't let your sewer system suffer from neglect. Contact us for a Joliet sewer services appointment at 815-402-3856.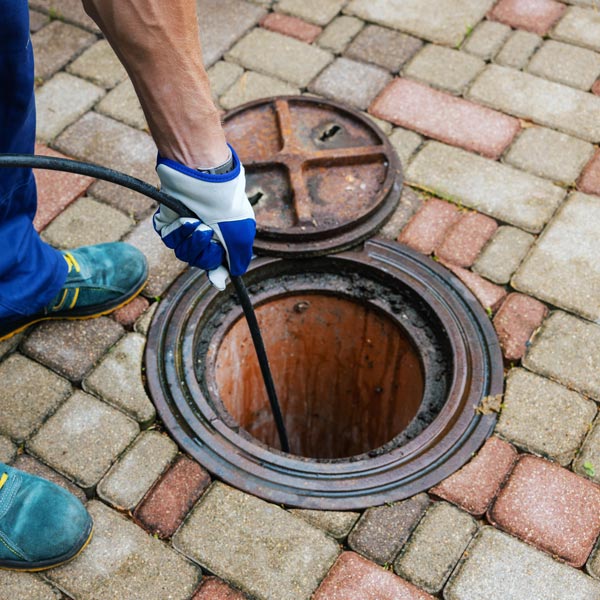 When Does a Sewer System Need Replacement?
Like any mechanical system, your sewer has a limited operational lifetime. At some point, you will need to replace your sewer system. Your drain field can become clogged with grease, solids, sludge, and scum, requiring a new one. You may also eventually need to replace the sewer lines due to common wear and tear, leaks, or cracks.
Signs That Your Sewer System Needs a Repair or Replacement
Water and sewage are backing up into your home
Sinks, tubs, and showers drain slowly
Unusual gurgling in the plumbing system
Bad sewer odors
Algal blooms in nearby ponds or lakes
Why Is Regular Sewer Maintenance Important?
Your sewer system needs regular maintenance from a Joliet plumbing expert. Proper inspection and repair can keep your sewer lines and system reliability for many years. If it has been a while once you've had your sewer system serviced, don't put it off anymore. Avoid unpleasant surprises by contacting Expert Plumbing Service today for expert Joliet sewer services. In addition to annual maintenance, we offer sewer relining, trenchless sewer repair, and ejector pump installation and maintenance.
How to Unclog Main Sewer Line Without a Cleanout?
If you're unable to clear the blockage on your own, it's strongly recommended to contact a professional plumber as the best course of action. This will help avoid any potential damage or injury that could result from further attempts at clearing the blockage.
Trust Our Team With All Your Sewer Service Needs
Fortunately, there are many options for wastewater treatment and drainage. With our Joliet sewer services we provide you with all your options and help you choose a solution that fits your budget and needs. Our Joliet sewer service technicians provide excellent customer service and all of our labor and material is guaranteed. Don't let your sewer system become a dangerous, smelly problem that poisons the neighborhood.
With proper maintenance, your sewer system can last many years. Contact us for a Joliet sewer services appointment today at 815-402-3856. 24/7 emergency service available.
Proudly Serving the South & West Suburbs of Chicago
Request a Service
Customer Testimonials
We needed our ejector pump and liner replaced and a new sump pump. This is not an easy job, but Lukas and Gio got the job done efficiently! They were professional and courteous. They left the area they worked on spotless.
The office staff called with updates and were polite and friendly. Expert is highly recommended! We will be calling them back for other plumbing needs.
Request Your Expert Plumbing Service Today