Skip to Content
Trusted Sump Pump Plumbers in New Lenox
Expert Plumbing Service. is the top name in sump pump services in your neighborhood. If your home has been getting flooded lately due heavy rain or leaking groundwater, then it is time to let us install a sump pump. When installed correctly, a sump pump will remove and divert the water so it does not pool under your home, where it can cause structural damage or mold growth.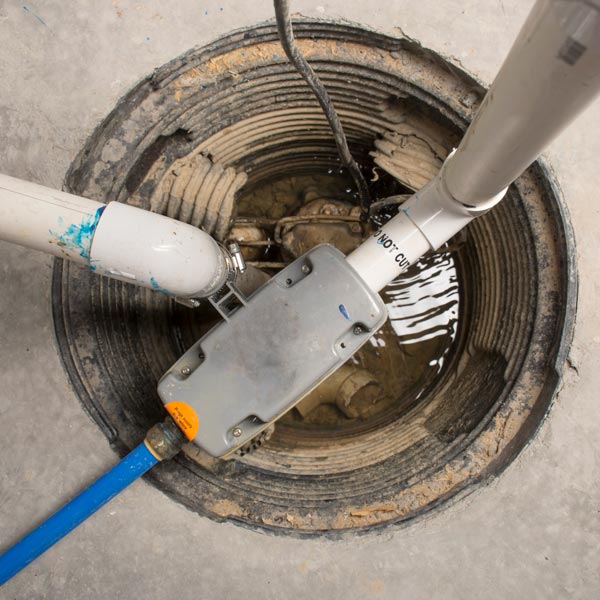 Reasons Why You Should Choose to Work With Expert Plumbing Service
Licensed, bonded, and insured plumbers
Fully stocked service trucks for rapid responses
24/7 emergency service available for some jobs
Family-owned and operated by locals you trust
Special coupons to save you even more money
Labor and material quality guarantees
Call 815-402-3856 to schedule a Joliet sump pump installation today!
Proper Installation for Sump Pumps
A sump pump can only work well if it is properly installed. At Expert Plumbing Service, we know that there is no sense or benefit in rushing into a sump pump installation job. We take the time to talk to you about the water pooling you have noticed around your property, how often it occurs, and your budget so we can choose the right sump pump for you.
There are a variety of sump pump designs and makes. Finding the one that best fits your situation will not only guarantee its efficiency, but it will also save you money in the long run. A well-suited sump pump will require less maintenance and be less likely to wear itself down, requiring repairs. We also carefully choose where to place the sump pump on your property so it can collect and drain as much water as possible. By the time we are done with your sump pump installation, we are not satisfied unless you are, too!
Schedule a sump pump installation in your New Lenox or Joliet home today. Just dial 815-402-3856!
Proudly Serving the South & West Suburbs of Chicago
Request a Service
Customer Testimonials
We needed our ejector pump and liner replaced and a new sump pump. This is not an easy job, but Lukas and Gio got the job done efficiently! They were professional and courteous. They left the area they worked on spotless.
The office staff called with updates and were polite and friendly. Expert is highly recommended! We will be calling them back for other plumbing needs.
Request Your Expert Plumbing Service Today