Skip to Content
Expert Plumbing Repair & Installations for Businesses
When you own a business, you need a reliable plumbing system that can withstand the round the clock demands of your employees, customers, and other guests. However, plumbing issues are bound to happen, especially at the most inopportune times. That is why it is also important to have a plumber that you can depend on for efficient and timely plumbing services. At Expert Plumbing Service, we can provide you with a wide range of plumbing services that are specifically tailored to suit any of your commercial needs. With over three decades of experience, our team of highly skilled Joliet plumbers has successfully handled more than a hundred thousand plumbing jobs of all sizes in the past. From leaky faucets and clogged drains to sewer cleaning and other complex commercial plumbing services, we utilize only the most advanced plumbing techniques and technology to serve you.
Call Expert Plumbing Service today at 815-402-3856 to schedule a Joliet commercial plumbing service for your business!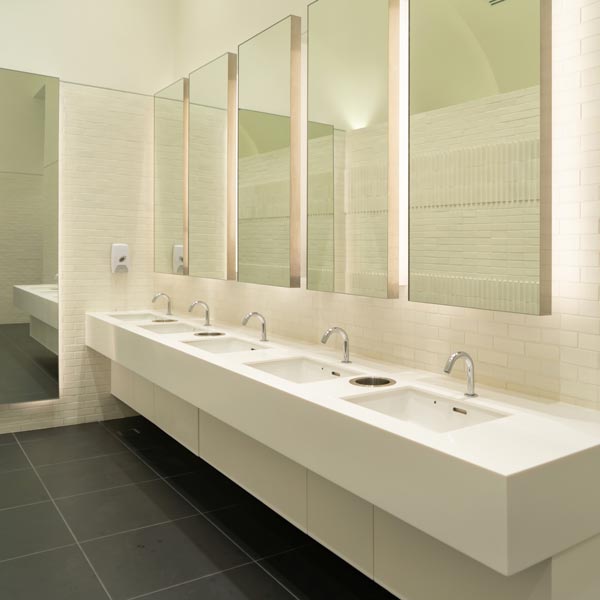 Our Commercial Plumbing Is Catered To
Schools
Apartment Buildings
Condominiums
Office Space
Restaurants & Cafes
Shopping Malls & Retail Stores
Supermarkets
Others
With Expert Plumbing Service, you get the services of an A+ rated company courtesy of the Better Business Bureau. We have also been recognized by several organizations including the Pulse of the City News for our superior workmanship and excellent customer service.
Schedule a Joliet commercial plumbing service by giving us a call at 815-402-3856 or contacting us online. We also offer 24/7 emergency services!
Dedicated to Providing Outstanding Service on Every Job
As business owners ourselves, we understand that even a simple plumbing issue can result in a number of unfortunate scenarios for your commercial space. With our team of experts, you can expect quality service at any time of the day or night, including the weekends. Through the years, our Joliet commercial plumbing team has been trusted and recommended for our ability to determine the cause of even the most perplexing plumbing issues and provide a variety of optimal solutions.
Proudly Serving the South & West Suburbs of Chicago
Request a Service
Customer Testimonials
We needed our ejector pump and liner replaced and a new sump pump. This is not an easy job, but Lukas and Gio got the job done efficiently! They were professional and courteous. They left the area they worked on spotless.
The office staff called with updates and were polite and friendly. Expert is highly recommended! We will be calling them back for other plumbing needs.
Request Your Expert Plumbing Service Today