Skip to Content
Fixture Repair & Replacement From Expert Plumbing Service
Do you know when your plumbing fixtures need repair? Many people use their faucets, sinks, and toilets without giving much thought to the amount of wear and tear these devices experience. Unfortunately, when your fixtures break, it can interrupt your daily routine in significant ways. Contact our plumbers at Expert Plumbing Service at the first indication of a plumbing fixture problem.
Don't let a leaky faucet turn into a more serious problem. Contact a plumber from our team in Joliet at 815-402-3856!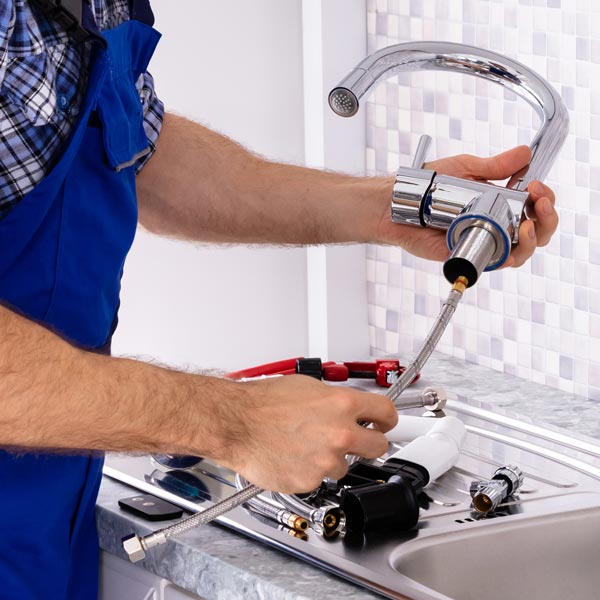 Quality Fixture Repair Services You Can Trust
Our highly skilled team at our family-owned Joliet fixture plumbing company has over three decades of plumbing experience, and we focus on giving you options that fit your needs and budget. With our reliable services, you'll never have to worry about shoddy work because all of our labor and materials are guaranteed. We also offer 24/7 emergency services for Joliet fixture plumbing issues that simply can't wait for the next business hours. In addition we also provide expert water heater services!
Common Signs Your Fixtures Are in Need of Repair
Leaking Faucets
With a faucet that leaks all the time, this may be a sure sign that your fixture is in need of repair. When your fixtures are leaking all the time it can end up costing you more money on your water bill as that leak is wasting water.
Rust or Mold
Mold and rust are clear signs that your fixture is leaking. With the presence of mold or rust, your family can have some adverse affects and it can impact you and your households health. If you notice mold or rust, contact our expert Joliet fixture repair team.
Low Water Pressure
If you notice your home's water pressure and gotten lower, especially while showering it could be more than a leaky shower head. The solution may be to update or upgrade your plumbing system as a whole. Contact us today for our professional opinion.
Determining Whether You Need to Repair or Replace
Many of our customers initially ask for their plumbing fixtures to be repaired rather than replaced. They often think that they will save time and money by continuing to use old fixtures. Unfortunately, this is not always the case. Repairing an old component may take extra time and money as we order the specific parts of specialty suppliers and install them. Often, you can get far better performance at a lower price by choosing a new fixture instead. Plumbing technology changes every year as manufacturers update styles and focus on being more environmentally friendly. Not only does a new installation look great, but it can also be more efficient and reliable.
Getting fixtures repaired or replaced when they break down is an important part of keeping your home or business running well and keeping your daily routines on track. Take a look at our reviews!
Let Expert Plumbing Service be the plumber you call when your fixtures need attention. Call us today at 815-402-3856 or contact us online to schedule Joilet fixture plumbing services!
Proudly Serving the South & West Suburbs of Chicago
Request a Service
Customer Testimonials
We needed our ejector pump and liner replaced and a new sump pump. This is not an easy job, but Lukas and Gio got the job done efficiently! They were professional and courteous. They left the area they worked on spotless.
The office staff called with updates and were polite and friendly. Expert is highly recommended! We will be calling them back for other plumbing needs.
Request Your Expert Plumbing Service Today