Skip to Content
Expert Plumbing Services, Inc. in New Lenox
When your sewer line is draining slowly or completely clogged, get Expert Plumbing Services, Inc. on the job sooner than later! Hydro jetting is a quick, efficient way to unclog and clean large pipes before they start backing up or flooding your home. Our hydro jetting professionals have the industry tools and experience needed to blast away grime, dirt, and debris in your sewer line – and in probably much less time than you might expect.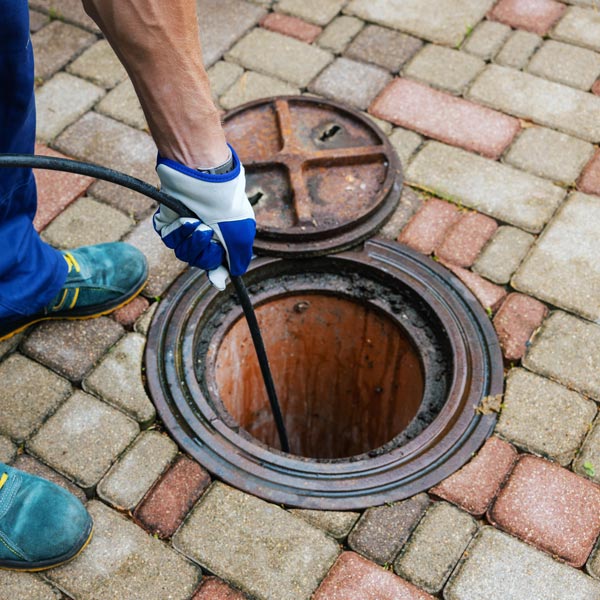 Why Should You Pick Expert Plumbing Services, Inc.?
30+ years of industry experience
100,000+ plumbing services completed
24/7 emergency service available
Insured, bonded, and licensed plumbers
Local and family-owned and operated
Labor and material guarantees
Arrange your hydro jetting service in New Lenox or Joliet by calling 815-402-3856 now.
Benefits of Hydro Jetting
Has your home's plumbing suddenly become backed up? Not sure what the problem is? We have advanced equipment that can locate the problem and blast it out with high pressure water. Below we share a few more of the many benefits you'll receive from hydro jetting services.
Powerful Residue Removal
With hydro jetting, you'll see how powerful the high pressure water is at removing, dirt, grime and blockages in your home's plumbing system. Hydro jetting allows plumbers to fix problems in your home's sewer or drain that would normally take costly and time consuming digging.
Thorough Pipe Cleaning
Hydro jetting is a pressurized stream of water that can remove just about any sort of clog in your plumbing system. This not only removes any unwanted material in your home's piping, but also is a preventative measure to keep your pipes from clogging in the future.
Affordable
Affordability is big question when it comes to cleaning your home's plumbing. By using hydro jetting, you'll save additional money by not needing repeated services with other pipe cleaning methods.
How Does Hydro Jetting Work?
Have you ever pressed your thumb over the end of a garden hose to increase the strength of the outflow, allowing you to better hose down your sidewalk or driveway? Hydro jetting is based on this same concept of maximizing water pressure for cleaning efficiency, only it is a bit more technically and much more powerful.
The average hydro jetting system uses a thin hose that can be threaded deep down into a clogged water main or sewer line. At the end of the hose, there is a specialized cap that shoots thin streams of water at forces averaging 35,000 psi. The cap shoots the water forward and in all directions, allowing the water to blast away clogs and scrub the pipes interior at the same time.
Our professional hydro jetting plumbers in Joliet have advanced industry training to correctly and efficiently use hydro-jet systems. We make certain our work is thorough so you don't have to worry about needing a second service for the same problem.
Proudly Serving the South & West Suburbs of Chicago
Request a Service
Customer Testimonials
We needed our ejector pump and liner replaced and a new sump pump. This is not an easy job, but Lukas and Gio got the job done efficiently! They were professional and courteous. They left the area they worked on spotless.
The office staff called with updates and were polite and friendly. Expert is highly recommended! We will be calling them back for other plumbing needs.
Request Your Expert Plumbing Service Today